Who are we?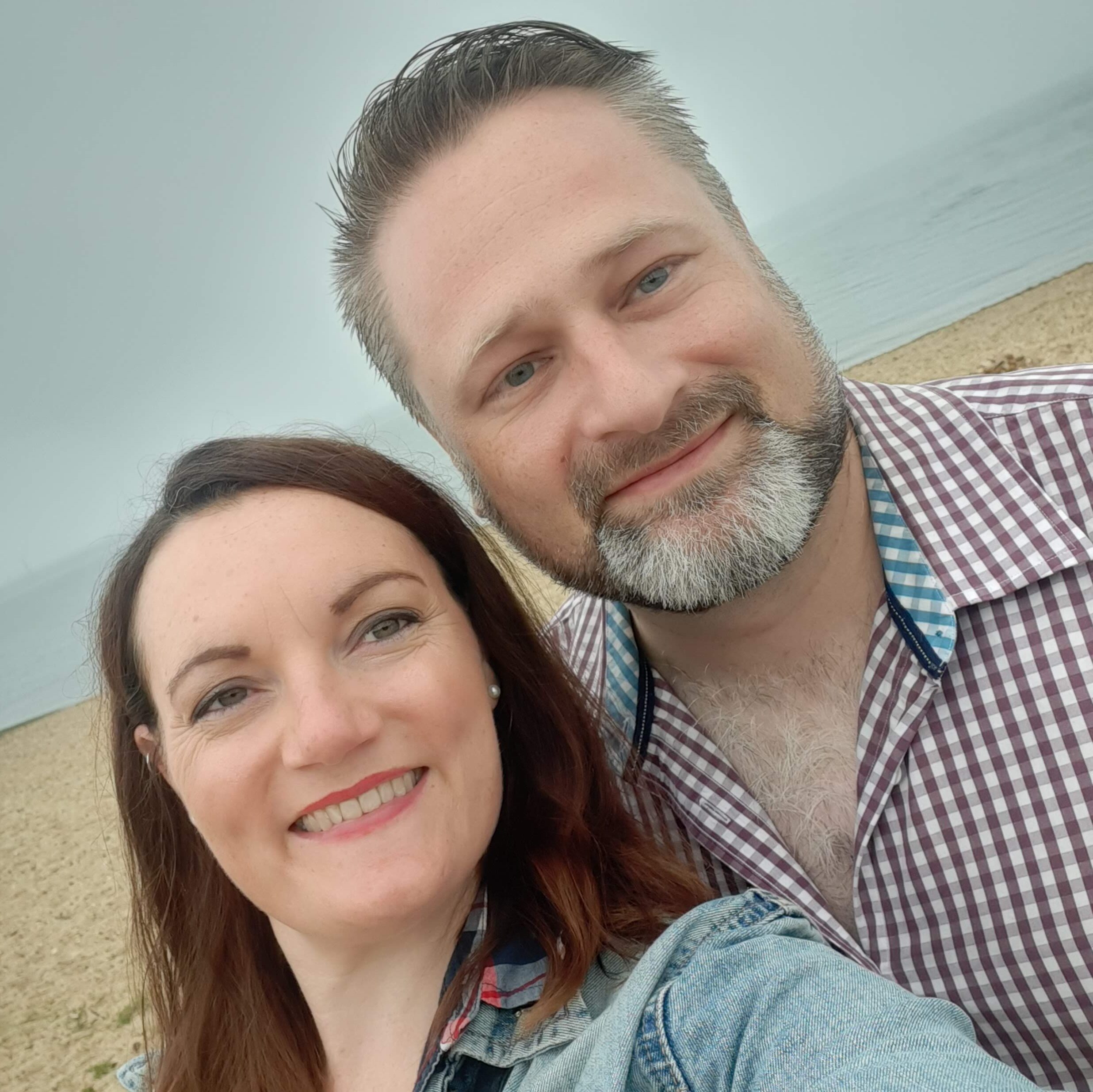 We are Amy and James Jaggers, married since 2015 and together since 2005. In 2018 we realised that our work/life balanced was skewed in favour of work and we were not feeling content with life. We started to search for ways to re-gain balance in our lives and re-store our wellbeing. We came across the Swedish concept of lagom and it immediately resonated with us. We could see how applying some simple changes to our life, to live more lagom, we could be happier. That was the start of our journey to simplify life, live more intentionally, more sustainably and truly understand what makes us happy.
What is in a name?
La Vida is the Spanish word for Life. Lagom is a Swedish word to describe a feeling of 'just enough' – not too much – not too little. La Vida Lagom means a life in balance.
We've loved the Spanish culture for many years and have spent a lot of time in Menorca where Amy's Aunt lives. The slower, more relaxed pace of life is something we now strive for. We've never been to Sweden but would love to one day. The culture and simpler way of life appeals to us. La Vida Lagom was born from our desire to live a slower, simpler, more intentional and happier life.
How do we apply La Vida Lagom?
If you google 'wellness' or 'wellbeing' you'll find a number of definitions, but the one that appeals to us is the 'active process of becoming aware and making choices towards a healthy and fulfilling life'.
Inspired by the Swedish principle of Lagom, our goal is to apply the philosophy of these principles to the 8 dimensions of 'wellbeing' :
Through our blog, we aim to show you how we have applied lagom and provide you with tangible ways of using the concepts across all 8 wellbeing dimensions, taking actions and forming habits to help live a life that is intentional, balanced, simplified and contented.
We are hoping that by sharing our personal experiences and what we have learnt along the way, you too can experience living La Vida Lagom.
Credentials
We both hold permanent jobs, James as a product manager and Amy as an HR systems manager so La Vida Lagom is currently a hobby, but we've been practicing living lagom since 2018 and we have seen the impact it has has on our lives personally.
In addition to the qualifications gained in our careers, Amy has completed some further courses in her personal time to gain some additional skills which we hope, in time, will help us to support you in Living La Vida Lagom.
Advanced Diploma in Event Management – Level 5 – Brentwood Open Learning College
Life Coaching Diploma – New Skills Academy
The Science of Wellbeing – Coursera